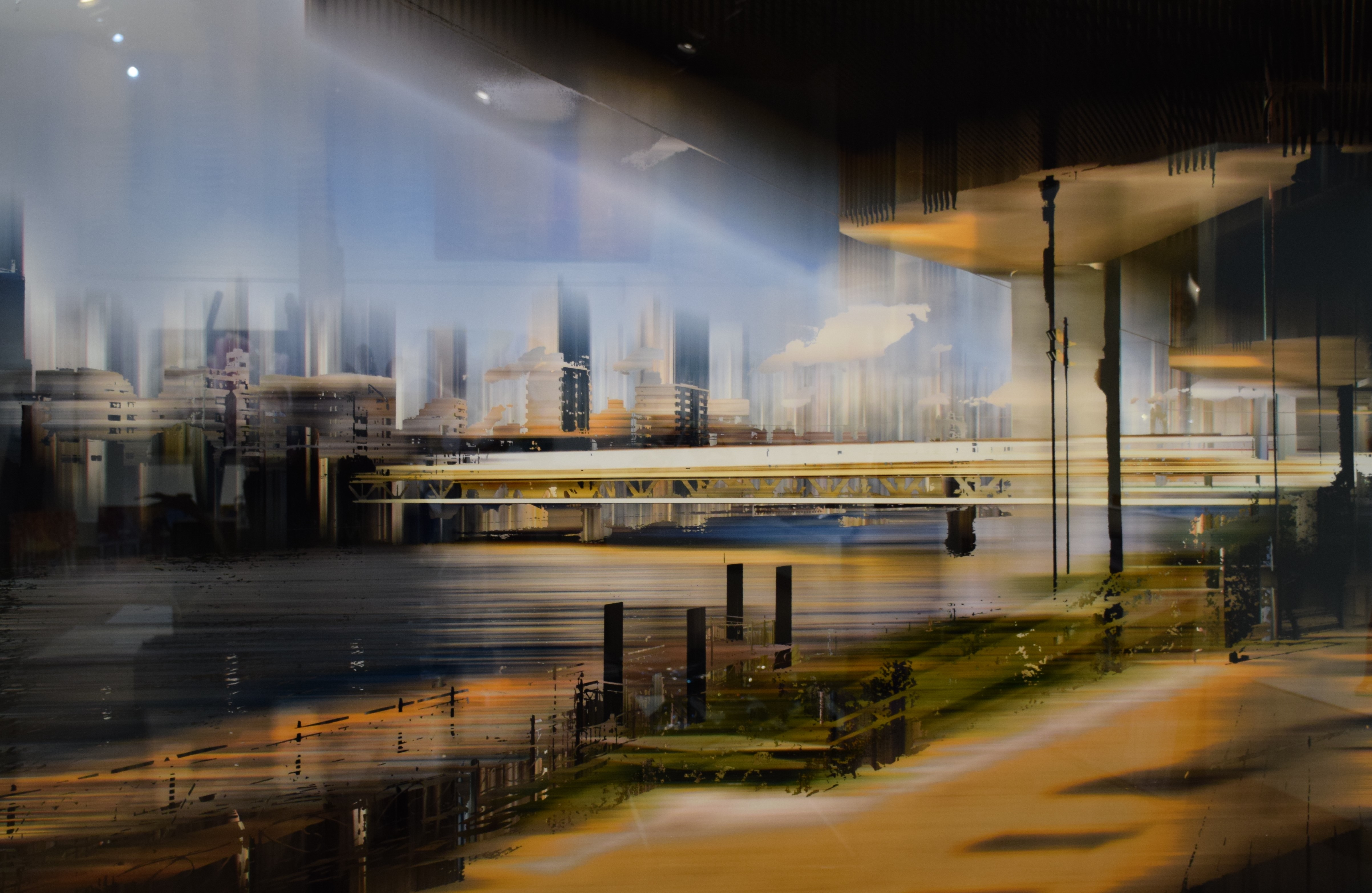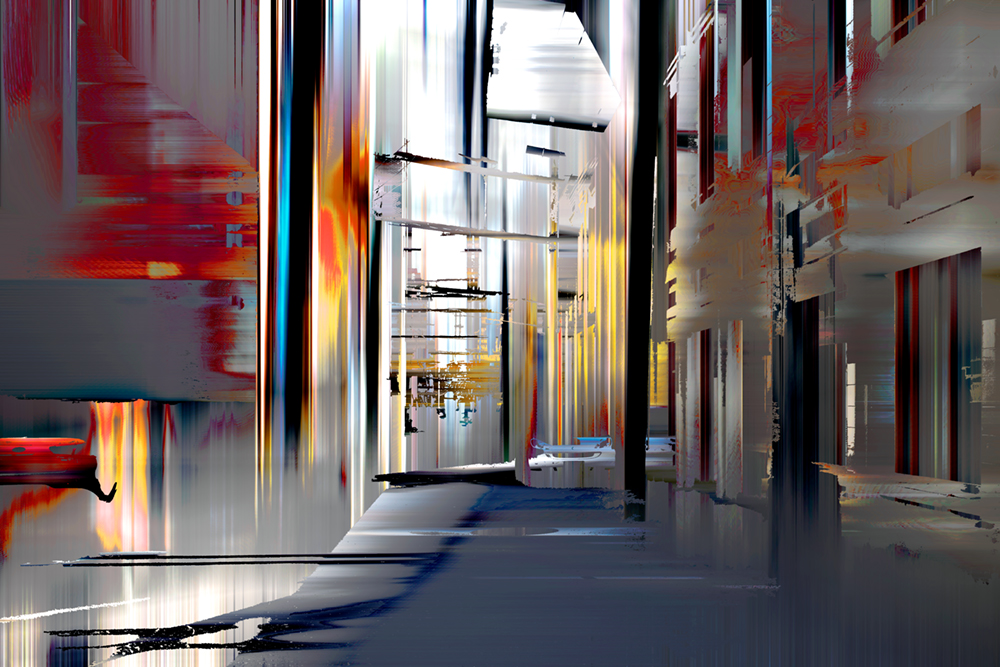 Sabine Wild was born in 1962 in Padua, Italy. Her art has appeared in numerous solo and group exhibitions across Europe and Asia. In 2005, she co-founded the Berlin Gallery en passant, which has since been renamed ep.contemporary. Starting in 2008, she has organized an annual studio crawl in Berlin called Südwestpassage Kultour. Her work can be found in many public and private collections. Sabine Wild has been living and working in Berlin since 1985.
New York Projections and Asian Projections
In New York Projections and Asian Projections, Sabine Wild discovers the beauty of the night, which experiences a special appeal in cities full of artificial lights. The lit-up buildings, streetlights, and headlights serve as creative material for the artist's urban compositions. Luminous batches of colour break through the graphical austerity that Wild otherwise consistently sticks to. The famous skylines of New York, Hong Kong, and Shanghai appear as if painted: Action Painting 2.0.
Sabine Wild has further developed her vertical-line visual language and discovered the digital means for creating her work. In post-processing, she designs her thrilling compositions – dark horizontal and vertical lines stand by powerful colours, painterly passages by graphical areas. As in painting, the energetic way the colour is applied determines the effect the image has. Sabine Wild reveals a new, impressive look at the world and its architecture.