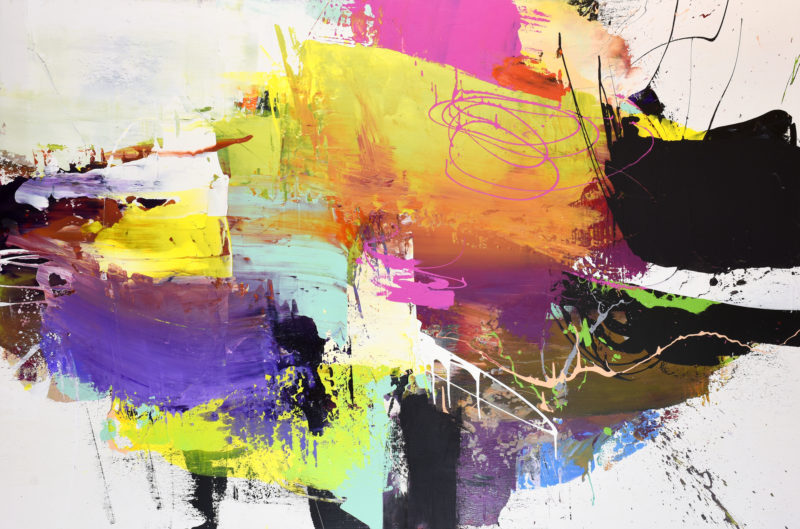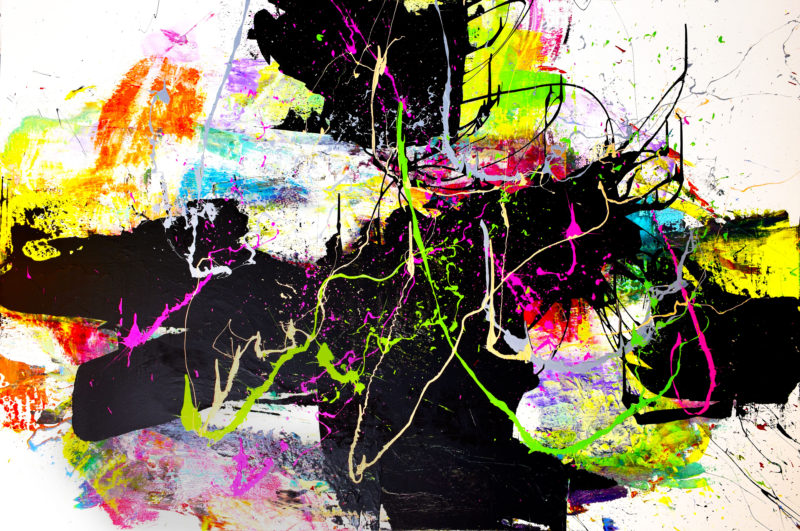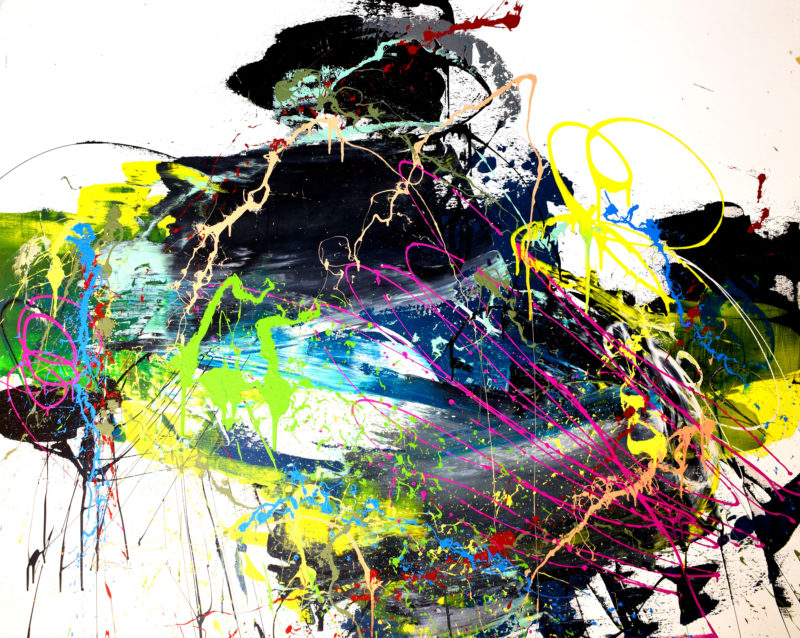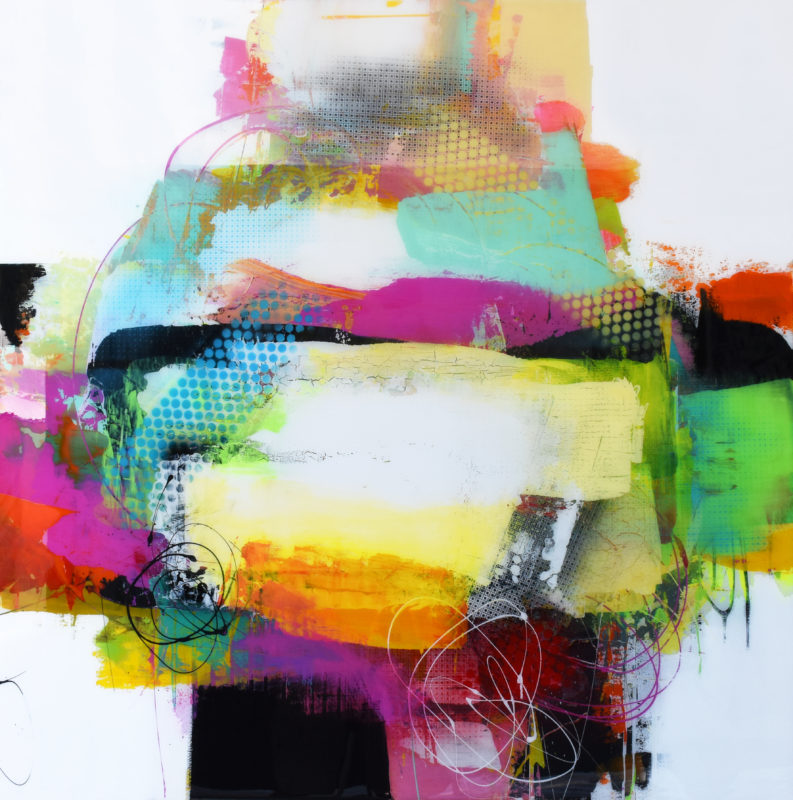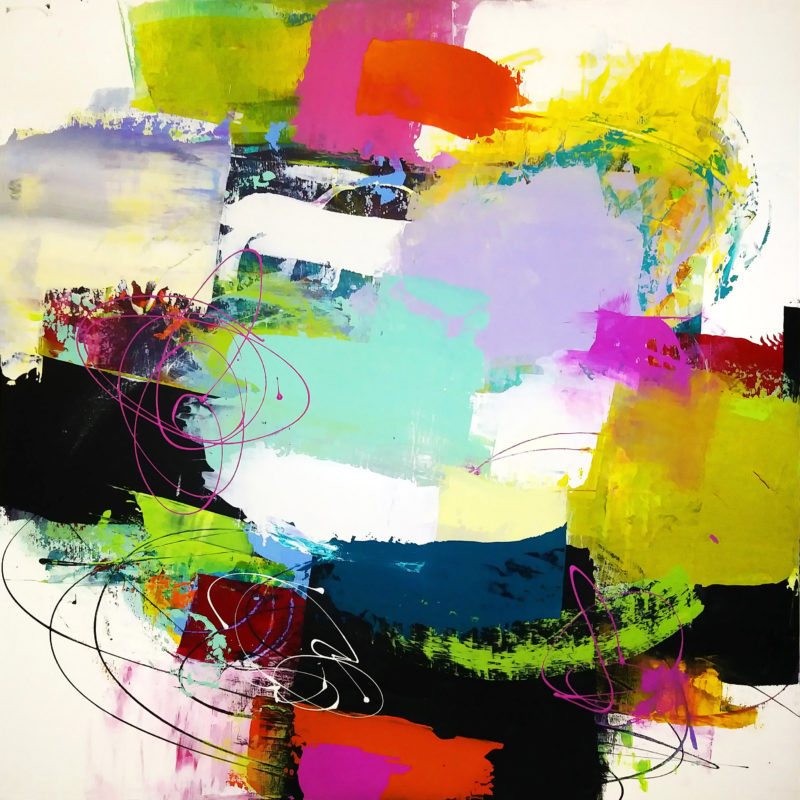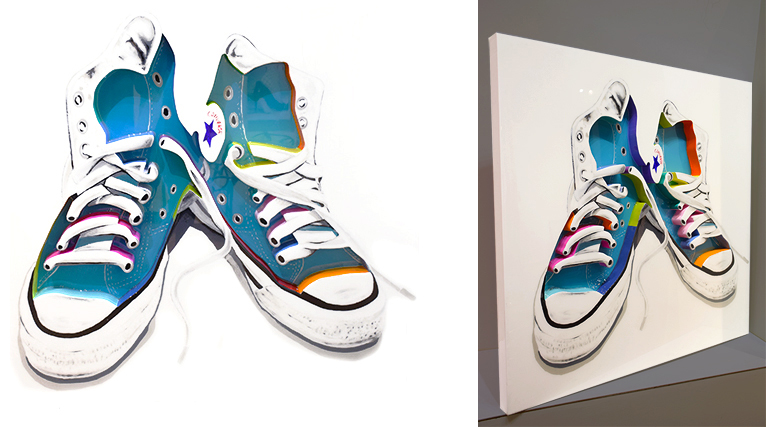 Born 1970 in Niskayuna, New York, United States from French descent, Jeffrey Bisaillon has lived the majority of his life in Scotia, New York. He attributes his Father's love of photography, his Grandfather's love of painting and his great Uncle's love of illustrating as the catalyst that led him on his creative path.
Jeffrey is a self taught artist that has painted for 20+ years. He has painted in many genres through the years, but his earliest connection was with the abstract. Most of his work is achieved through his process of applying and removing paint in methodic layers of color and technique. His current abstracts have a clean, modern edge. The pairing of vibrant colors, bold brush work and resin finish create energetic pieces that jump off the wall. He is fascinated by making the simplest shapes into a thing of beauty.
In 2010, he began creating his contemporary series "Modern Simplicity" which introduced the 3D sculptural aspect. They are designed in a simplistic nature utilizing the organic curve of the circle, contained within the clean modern lines of the square. He believes that these laid the ground work for the perfect union of art and design which would come to fruition with his next series.
Taking the concept to a new level, the "Modern Visage" series was created in 2016. In this series Bisaillon acts as an intermediary between iconic imagery and American culture, elevating the ideas and images that surround us or that we aspire to attain.
His vision was to create a series that evokes an immediate connection to the pieces by acting as a window to that which is cherished most in society today. The ability of the pieces to elicit emotion have been compared to the likes of Andy Warhol. He is credited with incorporating museum depth 3D sculptural aspects to pop art. Jeffrey is striving to stay at the forefront of cutting edge art and design! His paintings are in many collections throughout the United States and Canada.