Back to Artists
Borisonik, Violeta
Available artworks
Paintings
Biography
Violeta was born in Buenos Aires, Argentina. She has a degree in Architecture from the University of Buenos Aires and Visual Arts from the Ottawa School of Art.
Violeta Borisonik is a mixed media artist exploring the urban landscape. In the last years her work has evolved into a more geometric abstract style showing a strong influence of her background as an Architect.
"Through my paintings I give people a chance to escape to a different reality. A happy place. I create idyllic small towns surrounded by hills and meadows where you can walk the narrow and dwindling streets and meet friends every day. The Pandemic made a strong impact in all of us exacerbating feelings of isolation and fear. I bring hope in my paintings by showing expressions of human contact: people embracing, kissing and holding hands are common elements."
Violeta is a jewelry designer working primarily in sterling silver and fresh water pearls in a contemporary style.
All Artworks
When the Music Plays
40" x 40"
Acrylic on Canvas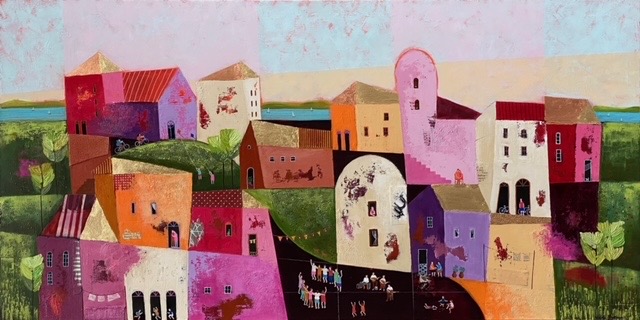 Lets Keep Dancing
24" x 48"
Acrylic on Panel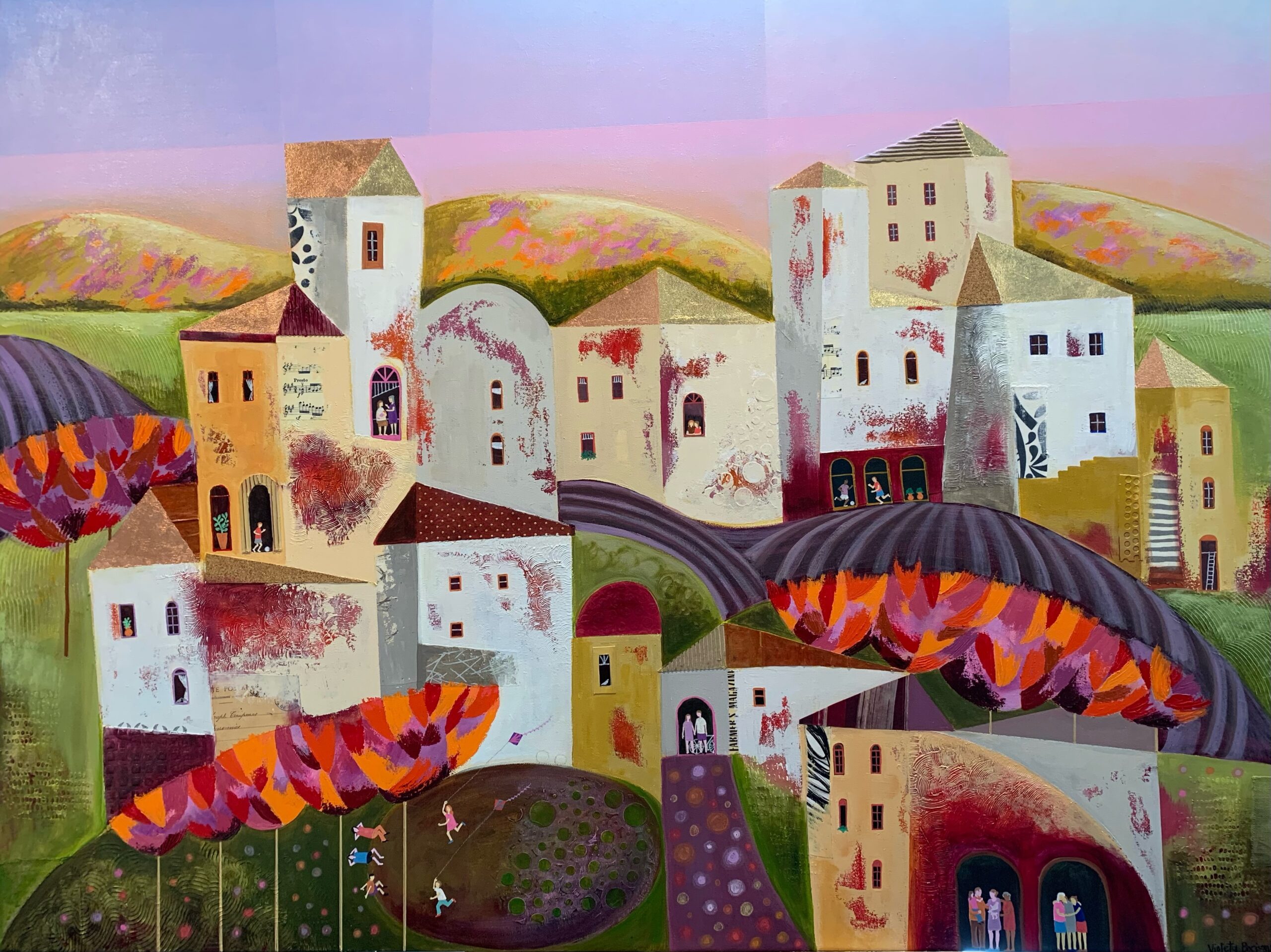 Happy Encounter
36" x 48"
Acrylic on Canvas