Back to Artists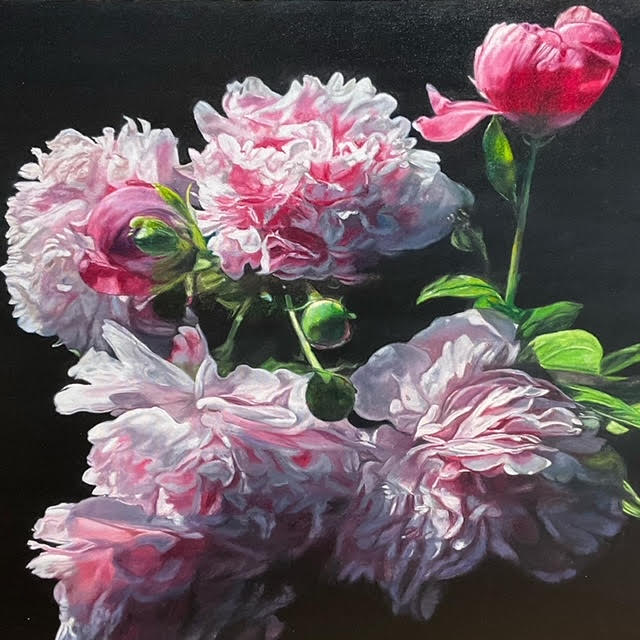 Lemay, Robert
Available artworks
Paintings
Biography
Robert Lemay's row by row construction of a realist image is meant to reveal the abstraction of the paint handling, the history of the technique, and to connect these with a contemporary digital environment. hi is interested in the layers of transformations – from the transformation of the model, to the photoshopped image, which then becomes a ubiquitous image seen in grocery store aisles and on coffee tables. Unlike the mass produced glossy magazine cover, paint is a kind of skin, a unique surface.
In his series, "Grid," Robert Lemay paints square by square, row by row. The painting may appear digitized but is meticulously hand painted. He has always used the grid to scale up in his photos but leaving traces of the process creates a tension between the image and the squares of tone and colour which are reassembled by the eye.
The use of 'found' imagery echoes Warhol's use of tabloid photographs of Liz, Marilyn and Elvis and also the early paintings of Gerhard Richter who also employed the strategy of using newspaper images as his source material.
All Artworks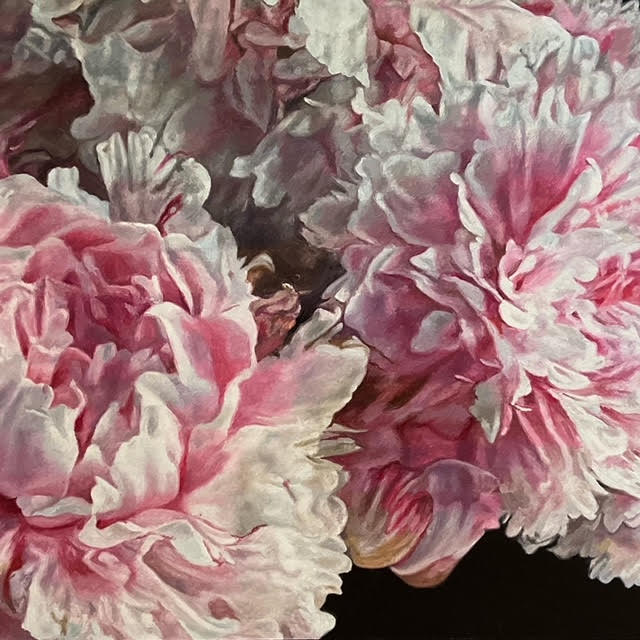 Pink Peonies
36" x 48"
Oil on Canvas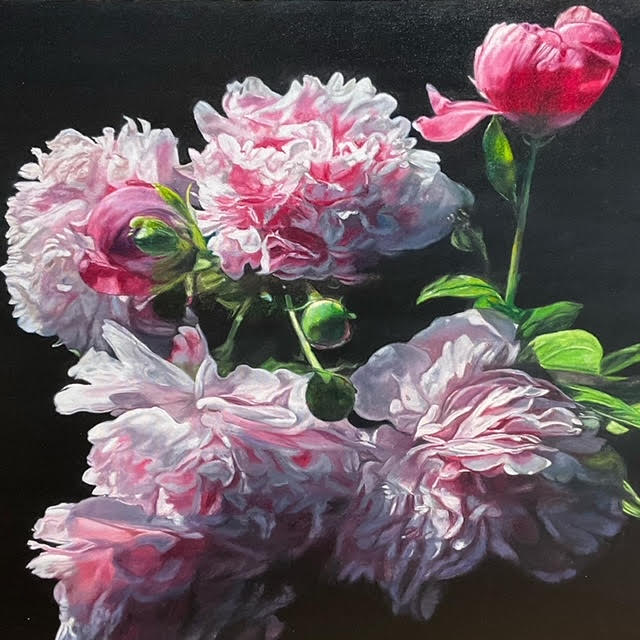 Peonie ll
48" x 48"
Oil on Canvas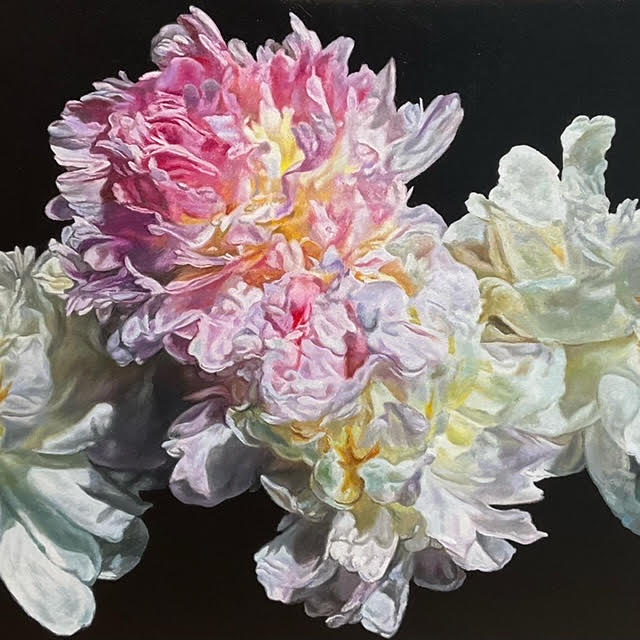 White on Pink
36" x 48"
Oil on Canvas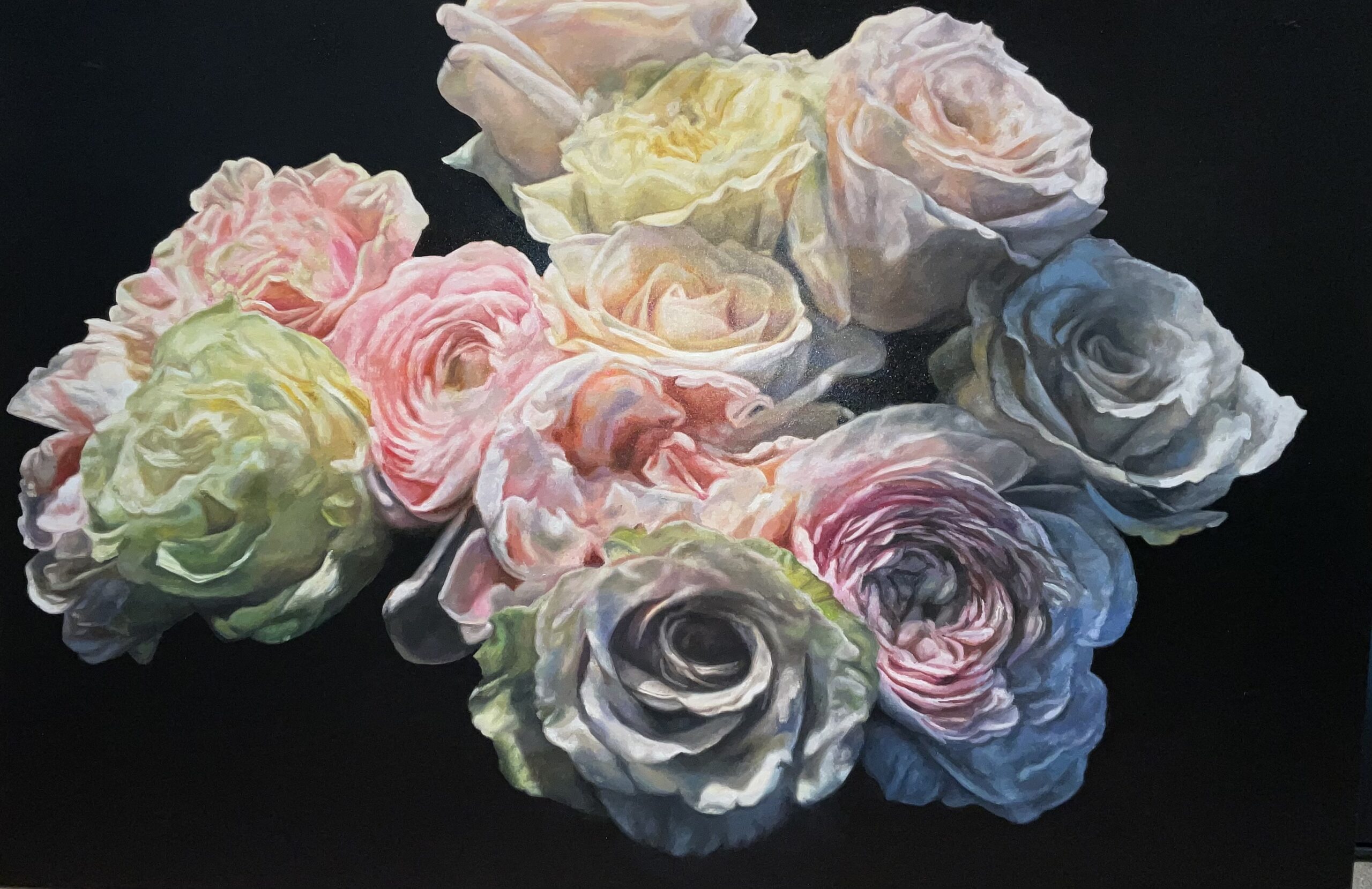 One Dozen Roses
40" x 60"
Oil on Canvas
White on Pink Peonies
36" x 48"
Oil on Canvas
Red Roses Study
16" x 16"
Oil on Canvas
Peony Study
16" x 16"
Oil on Canvas
Magenta Peony
36" x 36"
Oil on canvas
Garden Roses
40" x 60"
Oil on canvas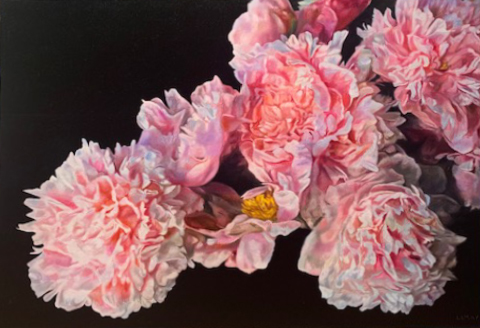 Peony Bouquet
40" x 60"
Oil on canvas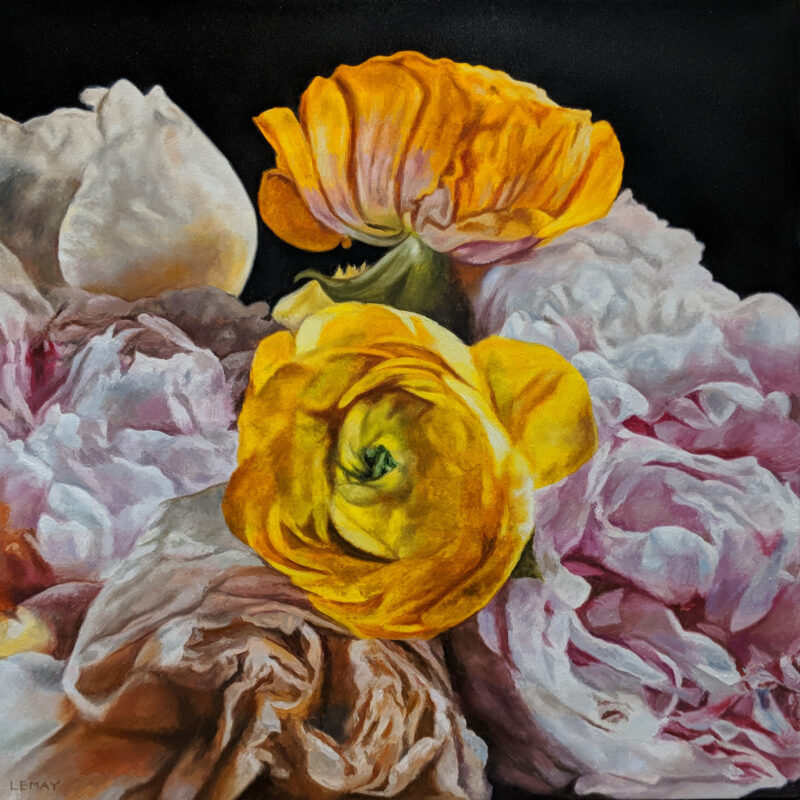 Ranunculus Peonies and Roses
30" x 30"
Oil on Canvas
Peony Study (II)
30" x 30"
Oil on Canvas
Peonies
37" x 48"
Oil on Canvas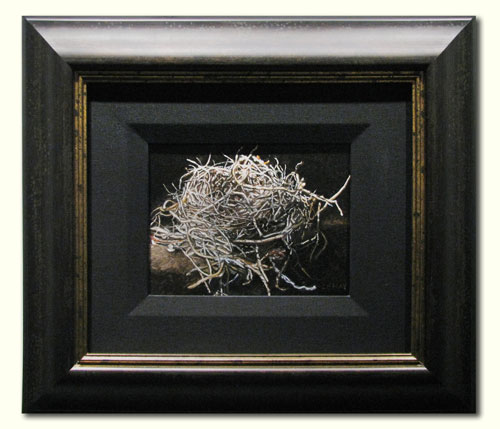 Nest I
8" x 10"
Oil on Canvas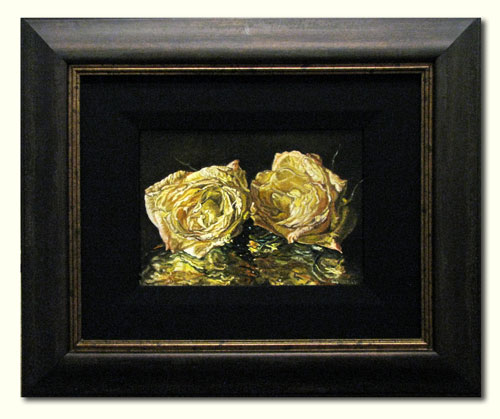 Two Yellow Roses
9" x 12"
Oil on Canvas
Tulips in Silver Cup
12" x 9"
Oil on Canvas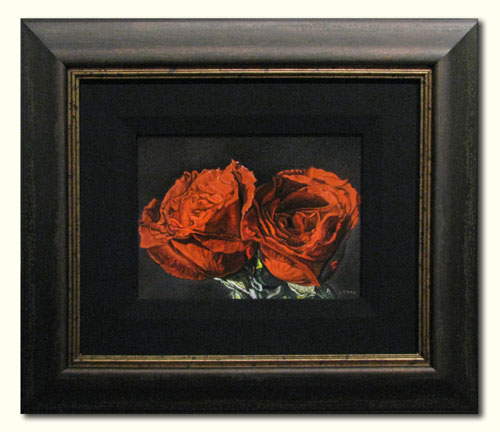 Two Red Roses
9" x 12"
Oil on Canvas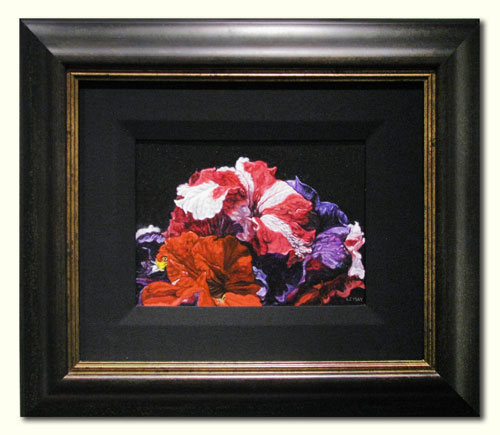 Petunias
9" x 12"
Oil on Canvas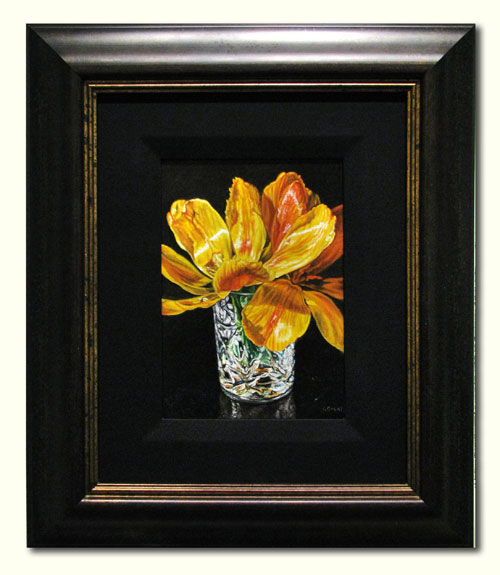 Tulips in Crystal Glass
12" x 9"
Oil on Canvas