Back to Artists
Young, Nick Neil
Available artworks
Paintings
Biography
Contemporary mixed media artist, Nick Neil Young, was born in Ottawa and now resides in Toronto. He holds a degree in Architecture from the University of Toronto and practiced professionally for 10 years. In 2009, Neil became a full-time artist and his work has now been exhibited in galleries across Canada, published in architectural and design magazines, and acquired by corporate and private collectors across the globe.
His architectural background and the urban landscape strongly influence his style. Working in plan, section, and elevation, each painting is an abstraction and exploration of new spaces through the fundamentals of composition, texture, and colour.
Relying on intuition, rather than preconceived images, each painting is a result of layers upon layers of quick gestures. This palimpsest approach of adding, deleting, and leaving traces of layers past, gives a strong sense of memory and atmosphere to each piece. Like a city's fabric, structural and organic forms merge, and boundaries become blurred, in an attempt to create a visual poetry.
All Artworks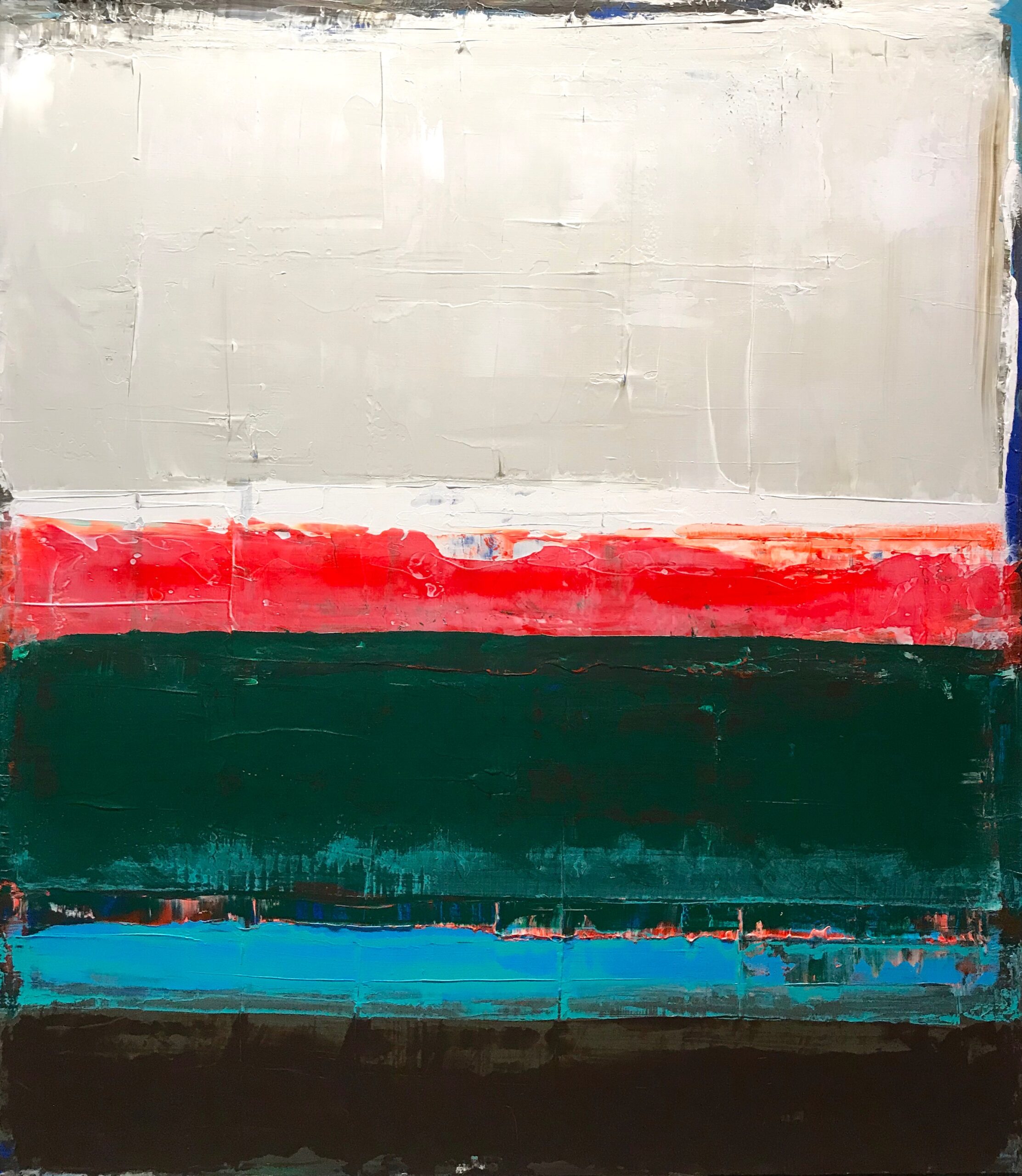 Blaze Blaze
42" x 48"
Mixed Media on Panel
Pen to Paper
66" x 52"
Mixed Media on Panel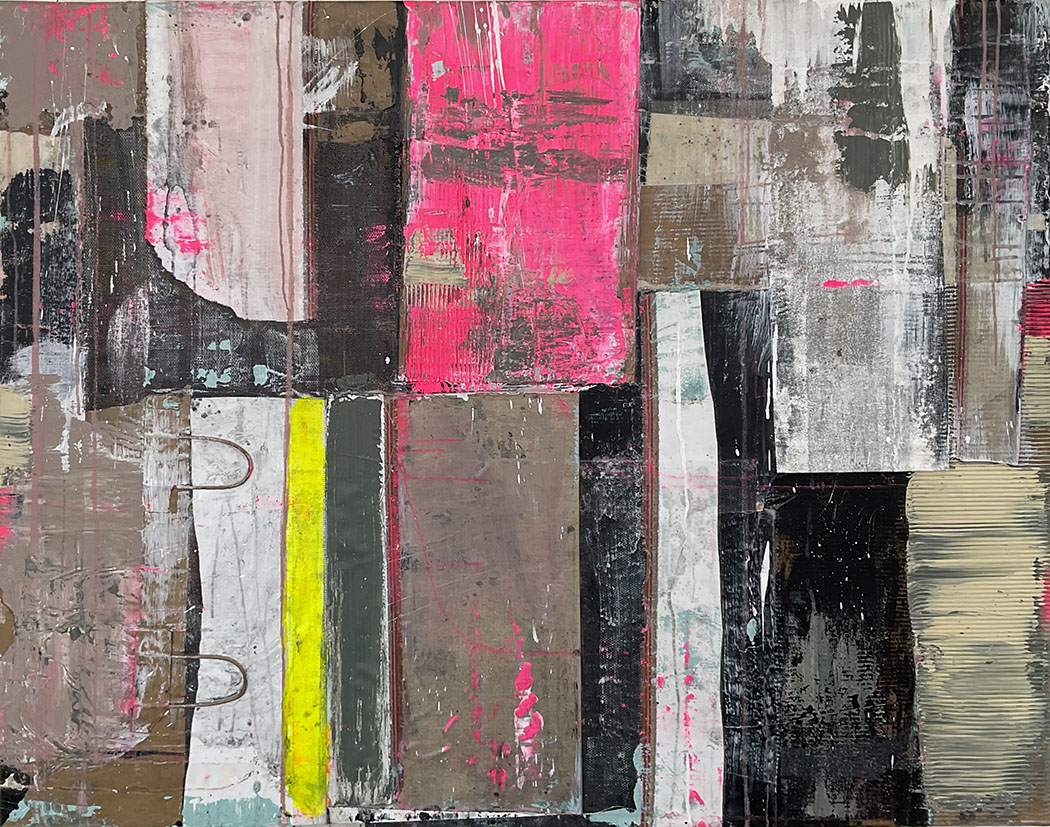 Cosmopolitan
48" x 60"
Mixed Media on Panel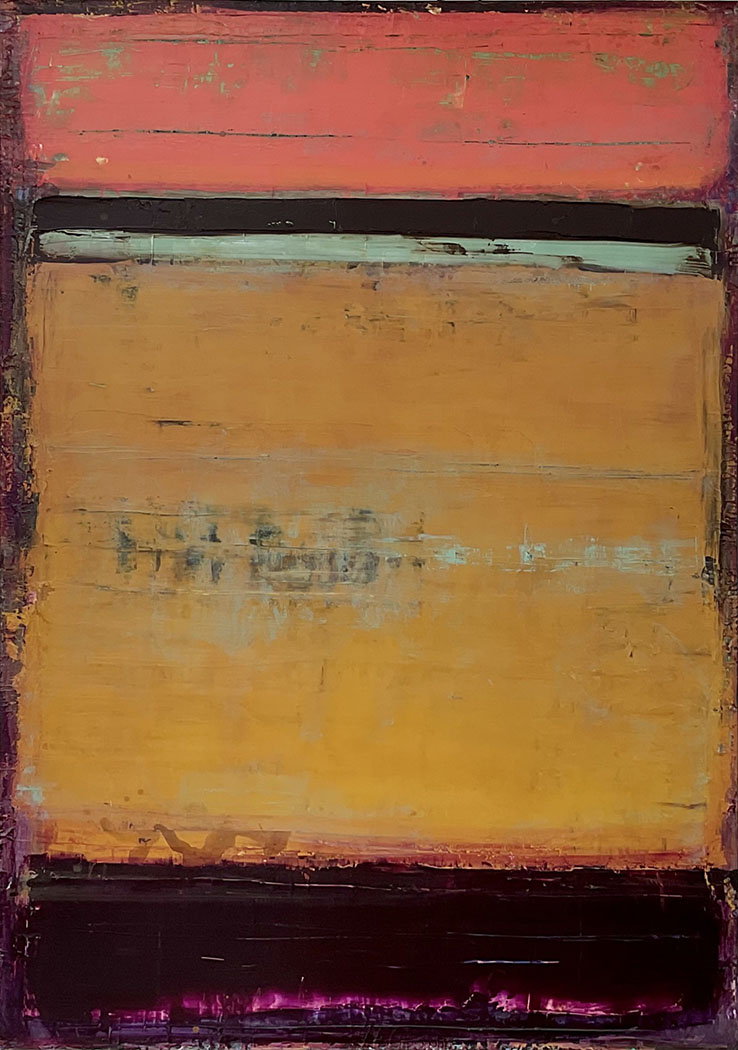 Urban Fabric
72" x 48"
Mixed Media on Panel
Mirage
60" x 48"
Mixed Media on Panel