Back to Artists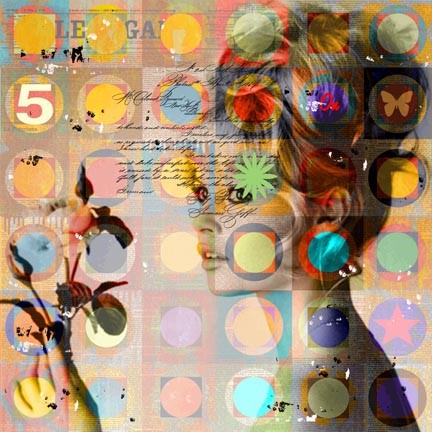 Allen, Mark Andrew
Available artworks
Paintings, Photography
Biography
Mark Andrew Allen is an internationally represented mid-career artist based in Los Angeles. Allen's work has gained recognition world-wide for it's complex layering of mixed media works that create a narrative of modern American culture. His work today is a culmination of many years of painting, thinking and experiencing. He blends urban street art with his background of typography, mixed media collage, and abstract expressionism into each of his pop expressionist works
The son of fine artist / commercial artist Harrison Allen, Mark learned a lot very early from his talented father. His think training also includes a bachelor degree in commercial art from Texas State University in San Marcos, TX. He continued study at Parson's School of Design in New York City where he had an apartment across the street from Andy Warhol's factory (they met in 1982.) He continued study later at Art Center College of Design in Pasadena, CA.
He was a major figure in the graphic design community for over two decades. Much of his celebrated work is from the entertainment industry doing graphic design work for high profile clients including the 'Yu-Gi-Oh' logo, 'The Wizard of Oz' 60th Anniversary logo, redesigned Coca-Cola bottles, designed 'The Nightmare Before Christmas' logo for Disney and art directed for recording artist Sean 'P Diddy' Combs record label, Bad Boy Records. Promotion work for Pepsi, Diet Coke, Miller Beer, Bud Light, Mattel, Capitol Records, Atlantic Records, Interscope, Geffen, EMI, and RCA. Product development for licensing of "The Simpson's", "Family Guy", "M*A*S*H", "My Name Is Earl", "King Of The Hill", "Lion King", "Beauty and the Beast", "The Mummy", "Casper", "Dumb and Dumber", "Teenage Mutant Ninja Turtles", and "Buffy, The Vampire Slayer." Allen served as Vice President of Development for the Los Angeles Chapter of the American Institute of Graphic Arts (AIGA) for two years.
Publications include: '150 Pictures from Mark Andrew Allen', 'Artforum', 'Print', 'HOW', 'Extreme Graphics', 'Landmark Calendars', "The Source', 'Letter Arts Review', 'Letterwork' (published in London) 'The New Logos of California Volumes 1 & 2, 'Single Image' Volumes 16, 17, 19, 'Show' (published in Tokyo, Japan), 'The Workbook' 92-08, 'Alternative Pick' 93-01, 'American Showcase' 98-99, and 'Wow' (published in Seoul, Korea).
His art is in private and corporate collections including with Disney, Twentieth Century Fox, Paramount Studios, NBC / Universal Studios, Hanna-Barbera, Delta Airlines, U.S. Embassy – Athens, Greece and Warner Brothers
All Artworks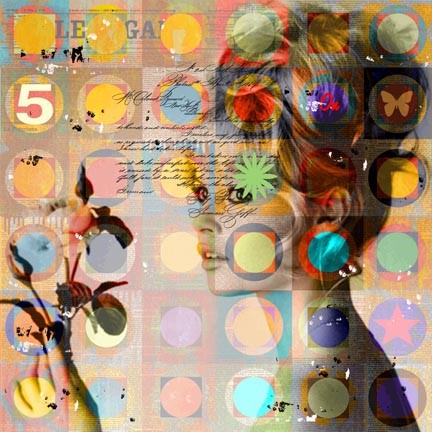 Bardot Dots
36" x 36"
Mixed media on Canvas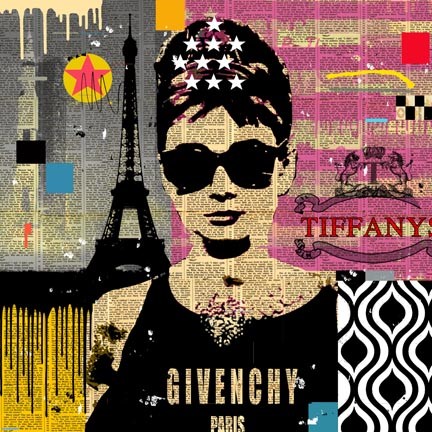 Audrey Pink
36" x 36"
Mixed Media on Canvas