Back to Artists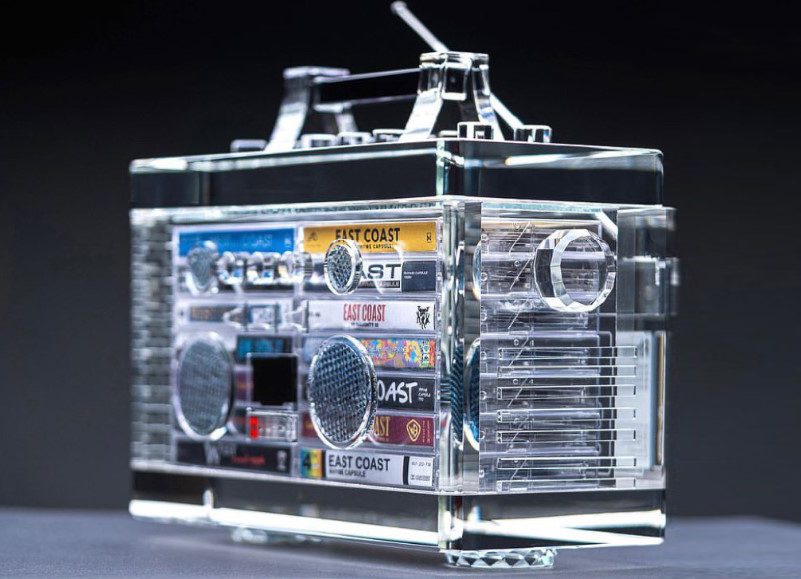 Schwartz, David
Available artworks
Glass, Sculpture
Biography
David Schwartz was born in New York and attended art school in Minneapolis.
Shortly after, he had the opportunity to be mentored by the musical icon Prince to record, perform, design, tour and write songs with him at Paisley Park.
In 2002, David relocated to Atlanta 2002-2010, started a design company with a focus on album covers and branding for many artists and labels. He then moved to Los Angeles 2010-2020, to work on social campaigns and creative for Entertainment Brands. He has been an Art Director and Designer on projects for Netflix, Marvel, Beats By Dre, Paris Hilton, Akon, Gucci Mane and many more.

David was such a fan of Hip Hop album covers in the 80s/90s that he started his career as a designer and got to work with hundreds of artists on their album covers. After 20 years of mainly creating digital work for others, he is now creating physical work and his nostalgia for that period influences his artwork. The journey to make this piece from an idea to reality was exciting, gut wrenching, educational, and risky but made him feel alive to create in a new way. The first sculpture in this series he dubbed the Rhyme Capsule.

All Artworks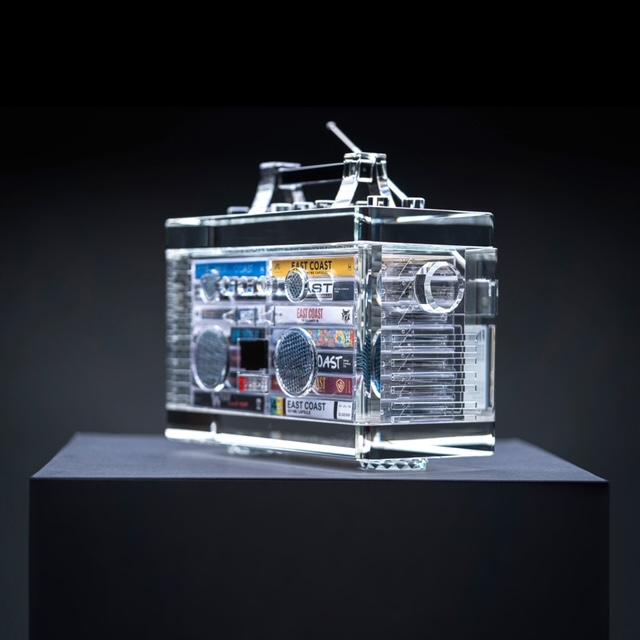 Rhyme Capsule Spectrum Version
27/100 Limited Edition
11.5" W x 6"D x 9"H
Crystal, Metal, Vintage cassette tapes