Back to Artists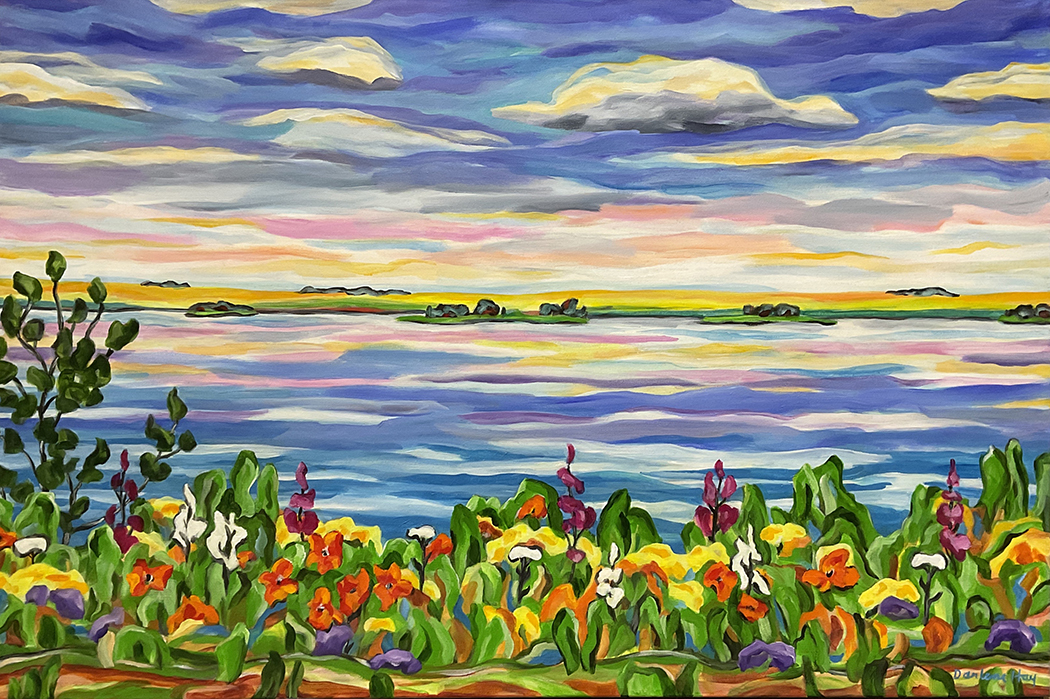 Hay, Darlene
Available artworks
Paintings
Biography
Darlene Hay is a Canadian artist represented by some galleries in Canada, including The Shayne Gallery.
While Darlene Hay's new body of acrylic paintings celebrates Saskatchewan's wild grasslands and wetlands, they also bring forward some questions about our attachment to these spaces. Following on a widely-exhibited previous body of work entitled Endangered Spaces, the current paintings speak obliquely of the destruction of landscapes — something that often goes hand-in-hand with economic development and diversification. These works are more personal.
As aesthetic responses to places she simply likes to visit, they embody a return to her artistic roots — they are informed not only by gestural color-based abstraction, but by the Saskatoon and Emma Lake-centered prairie landscape tradition as well. Impressionistic in execution, Hay's work here exhibits a more individualistic use of color than in the past — rather than pale waning colors, we find her palette more strongly and freely employed. Yet despite the evocative beauty and intimate feeling of these works, we still worry about what is beyond the horizon. In the end, Hay's undisturbed landscapes are clearly only idyllic on the surface.
All Artworks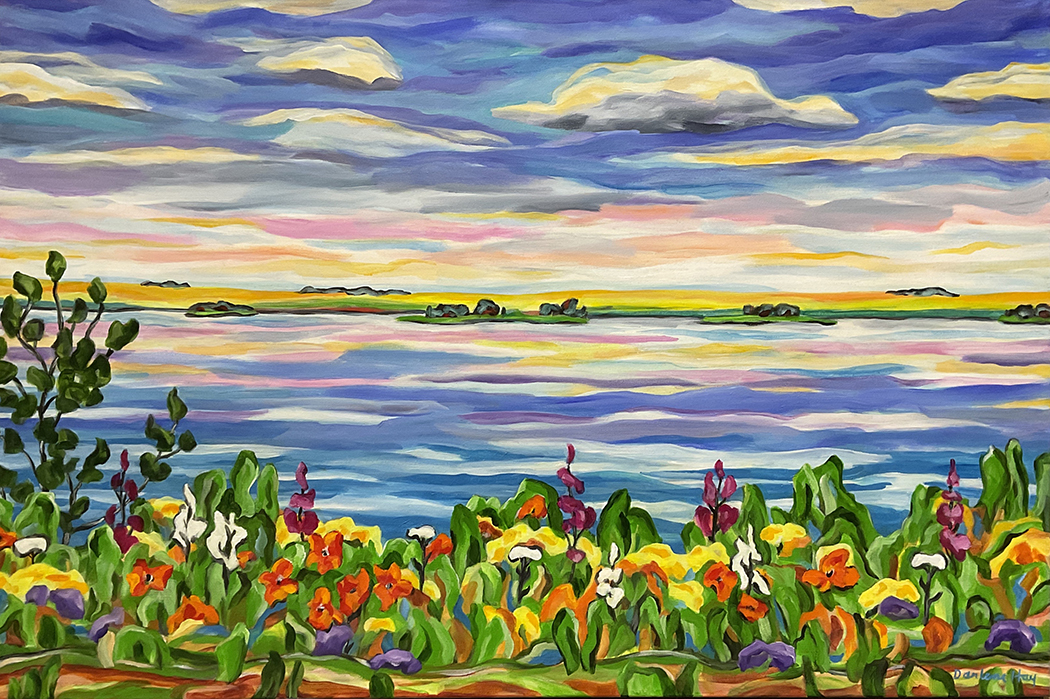 Beautiful day by the Lake
32" x 47"
Acrylic on Canvas
Calm Evening
36" x 48"
Acrylic on Canvas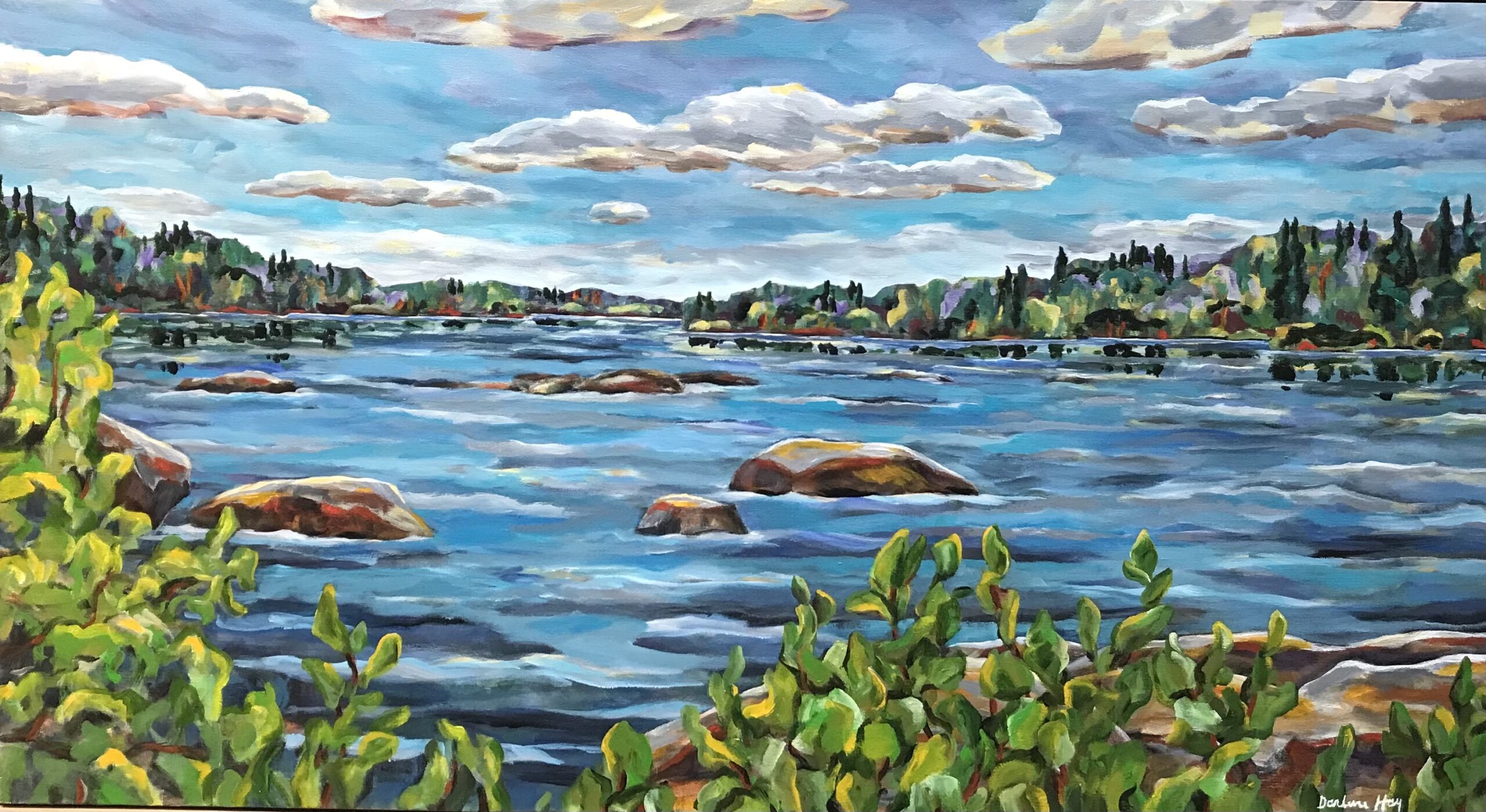 Northern Rapids
36" x 66"
Acrylic on Canvas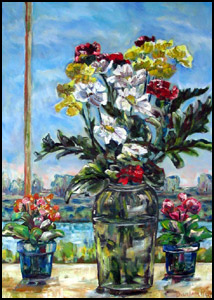 Flowers by Glowing Sky
48 " x 36"
Acrylic on Canvas
Afternoon By Lake
24" x 48"
Acrylic on Canvas